| | |
| --- | --- |
| | |
| Great Bookham : Surrey | |

Daphne Padden RMS NDD
(1927 - 2009)
Daphne Padden was born in London on 21st May 1927 the daughter of Percy Padden ARCA and educated at Rosebery County School. Daphne attended the Epsom & Ewell School of Art. After college she became a freelance designer, producing posters and publicity material for the British Transport Commission, the Post Office Savings Bank, the British Diabetic Society, ROSPA, P&O, Trust House Forte and British European Airways.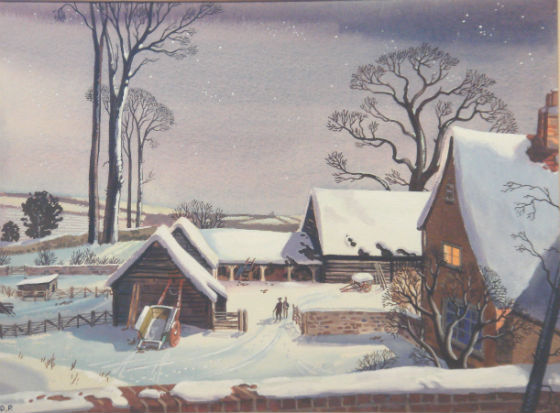 "Winter Nights "
original for Nestle and Suchard poster 1971
watercolour 9 x 12 inches
"Goldeneye - Sea Ducks 2000"

watercolour 12 x 10 inches

"Scaup 1997"

watercolour 3 x 5 inches


"Reflections"

watercolour 3.5 x 4.5 inches

"Barnacle Geese 1994"

watercolour 2.5 x 3 inches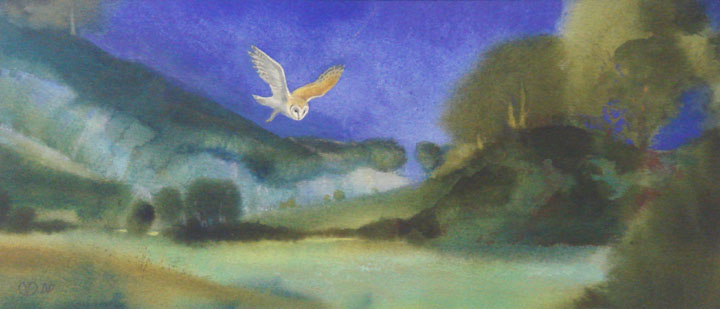 "Evening Flight of the Barn Owl 2000"
watercolour 5.5 x 12 inches
In 1976 she took up painting "for Art's sake" working in watercolour where her delicate touch in both line and colour give all her paintings a whimsical feel. Whether it is her studies of wildlife or landscape, the viewers' eye is always drawn to the natural balance and extraordinary detail that Daphne achieves. She was elected a member of the Royal Society of Miniature Painters, Sculptors and Gravers in 1984. Her work was exhibited in galleries throughout the South East and London. Daphne died on 27th Sept 2009 but the inner peace that was reflected in her work by her true understanding and feeling for her subject remains with us still.


Click here to return to the Home Page